Middle East steel producer with a global reach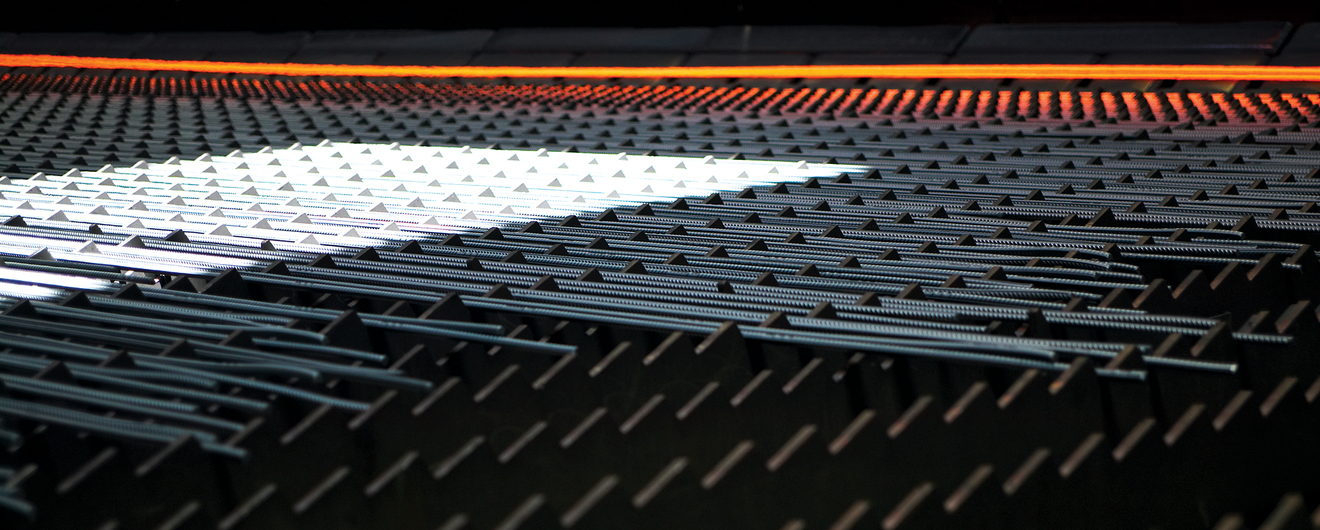 Since Ezz Steel was founded, it has aspired to be a technological leader, and today the company is realizing that ambition. Ezz Steel is now the largest independent steel producer in the Middle East and North Africa, as well as exporting long and flat steel products to many countries around the world.
In 2011, production capacity reached 7 million tons per year, comprising 4.7 million tons of long products and 2.3 million tons of hot rolled coil (HRC). These high-quality steel products are produced at four state-of-the-art steel plants across Egypt.
Ezz Steel priorities:

Increase efficiency by improving capacity utilization rates
Introduce value-added products for niche markets
Explore opportunities for expansion – in both products and markets
Investment in steelmaking excellence
Continuous investment in the latest steelmaking technology and advanced direct reduction plants have enabled us to extend our output while maintaining the very highest standards. Our steel remains in great demand for major infrastructure projects throughout the region and worldwide.
People power delivers superior service
From the very beginning, Ezz Steel has focused on being a lean organization, producing large volumes of high-grade steel with a hand-picked team of skilled, experienced steel professionals and the very brightest young talent. Today, we continue to invest in our people and we pride ourselves on working closely with customers, providing exceptional service levels and knowledgeable support and advice.
Ezz Steel – the forward-looking steelmaker
Today, the principles that have defined Ezz Steel's success continue to drive the business forward: a commitment to new technology and investing for the future, a dedication to serving our customers and a strong commitment to supporting our people and operating a sustainable business.