Proven technology for quality-assured steelmaking
Steelmaking is a continuous process at Ezz Steel. The Electric Arc Furnaces (EAFs) are fed with 80% DRI from our direct reduction plants, mixed with 20% high-grade steel scrap.
This enables us to maintain precise control over the metallurgical properties of our steel and ensure a consistently high-quality end product.
The molten steel from the EAFs is transferred into ladle furnaces, using a technique designed to maintain steel cleanness. In the furnace, the steel is refined by the controlled addition of alloying elements and gas stirring at high temperature, giving us tight control over chemical composition, low levels of inclusions and homogenous chemistry.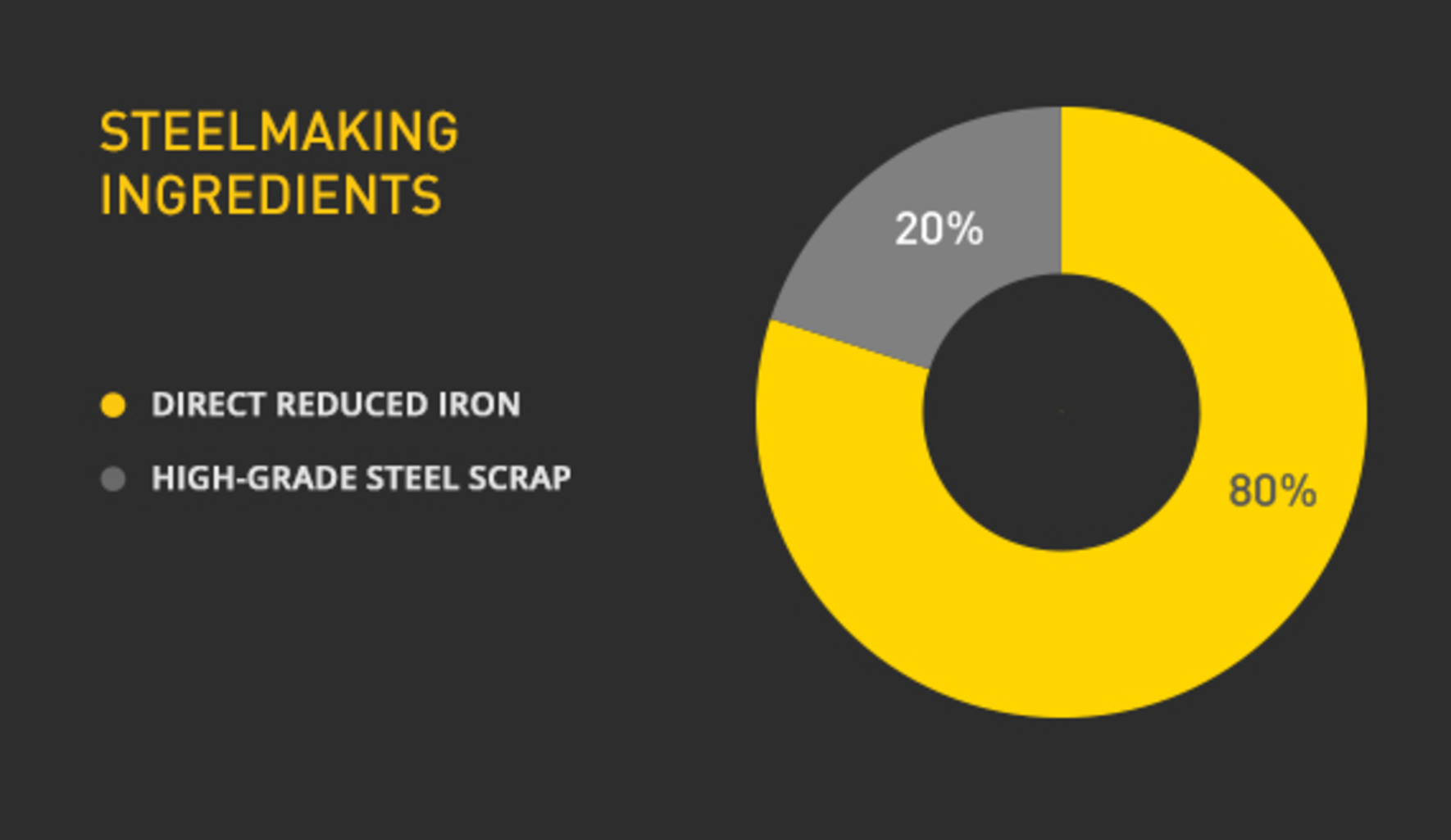 Continuous billet casting for long products
The steel destined for long products is cast into billets in multi-strand continuous casting machines, capable of casting speeds of up to 4.2m/min. This produces billets measuring up to 16 meters long with a cross-section of 130mm x 130mm, ready for rolling into rebar or wire rod.
Thin-slab casting for flat steel
For flat steel production, the steel enters thin-slab continuous casters, with dynamic soft reduction. These sophisticated casting machines enable us to produce very thin gauges of steel sheet, down to a minimum thickness of just 1.0mm.
Our plants at Alexandria and Suez are equipped with the latest hot rolled coil production facilities. These include Compact Strip Production (CSP) technology from SMS Demag and flexible Thin Slab Casting and Rolling (fTSCR) technology from Danieli.