EGYPTIAN INTEGRATED STEELMAKING PLANTS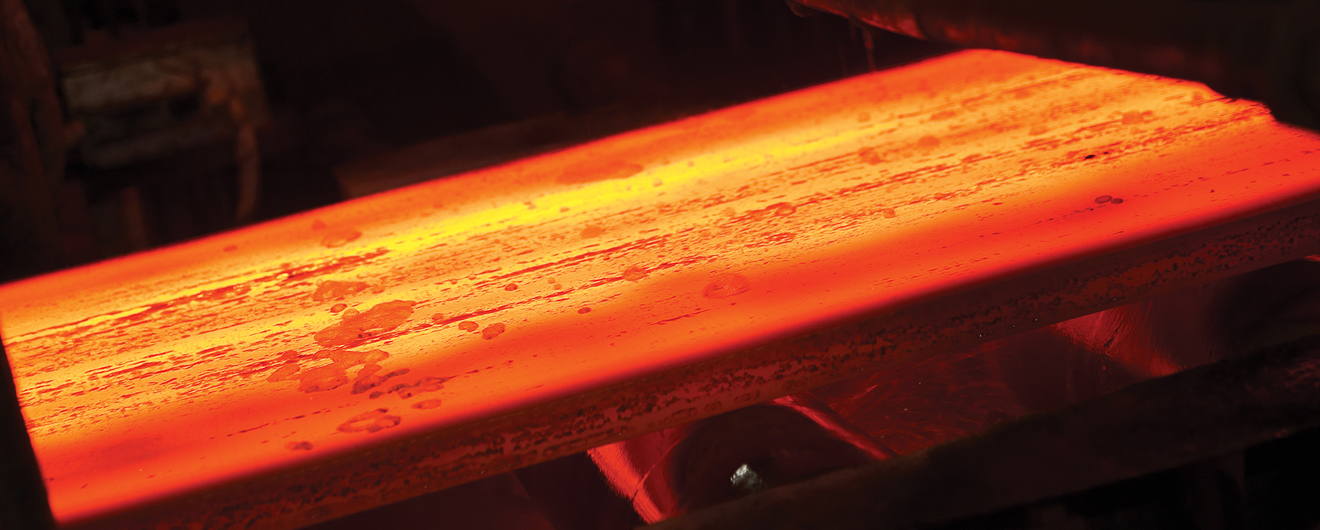 Ezz Steel operates four purpose-built plants in strategic locations across Egypt, providing easy access to raw materials and proximity to major transport routes for efficient distribution worldwide.
Intelligent plant design for superior productivity and efficiency
Our long and flat steel production plants employ state-of-the-art technology to produce steel in a continuous, computer-controlled process, from raw material production and intake through steelmaking, casting, rolling, finishing and on to dispatch.
Intelligent plant design and automation produces exceptional steel quality and market-leading productivity.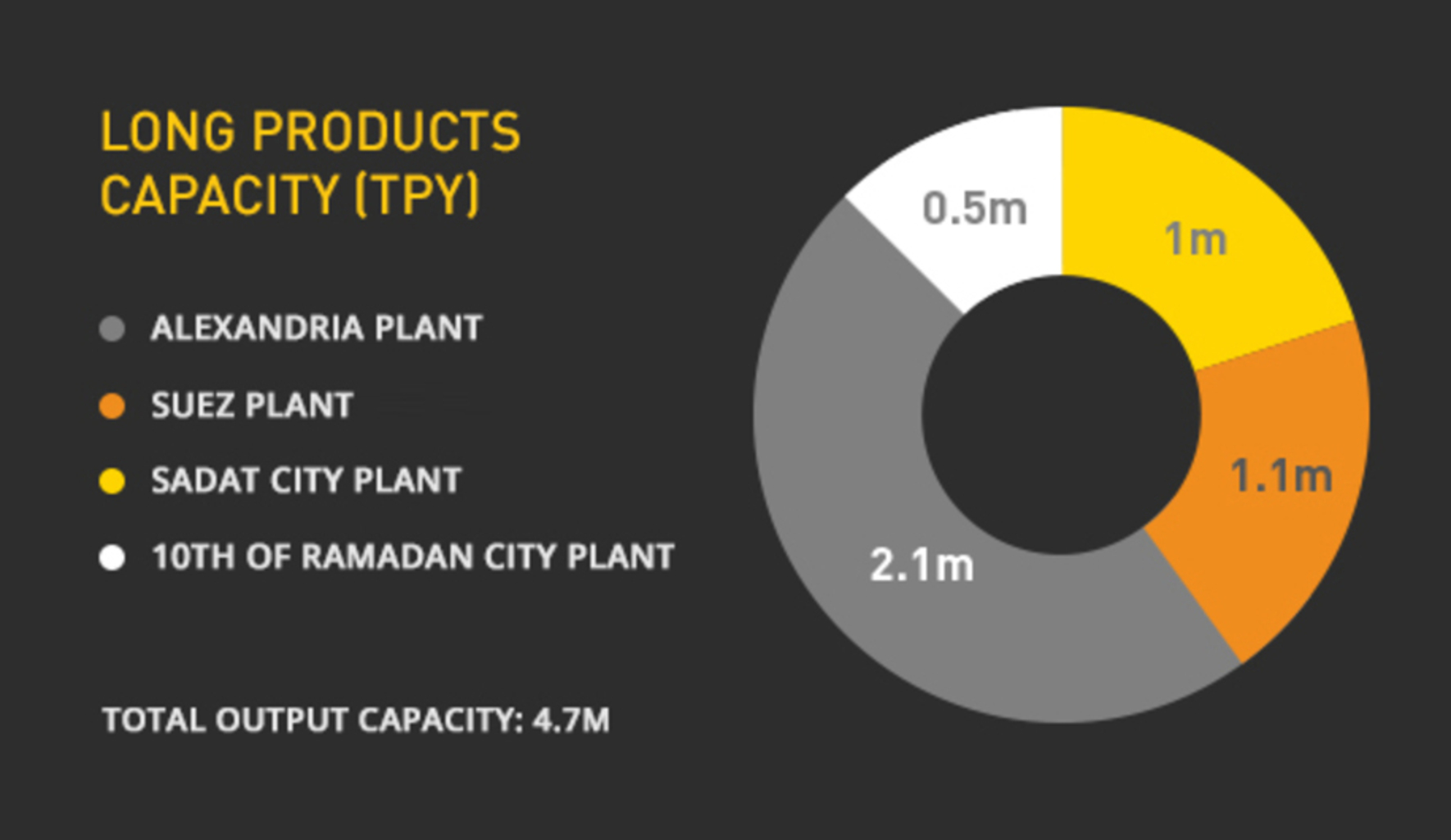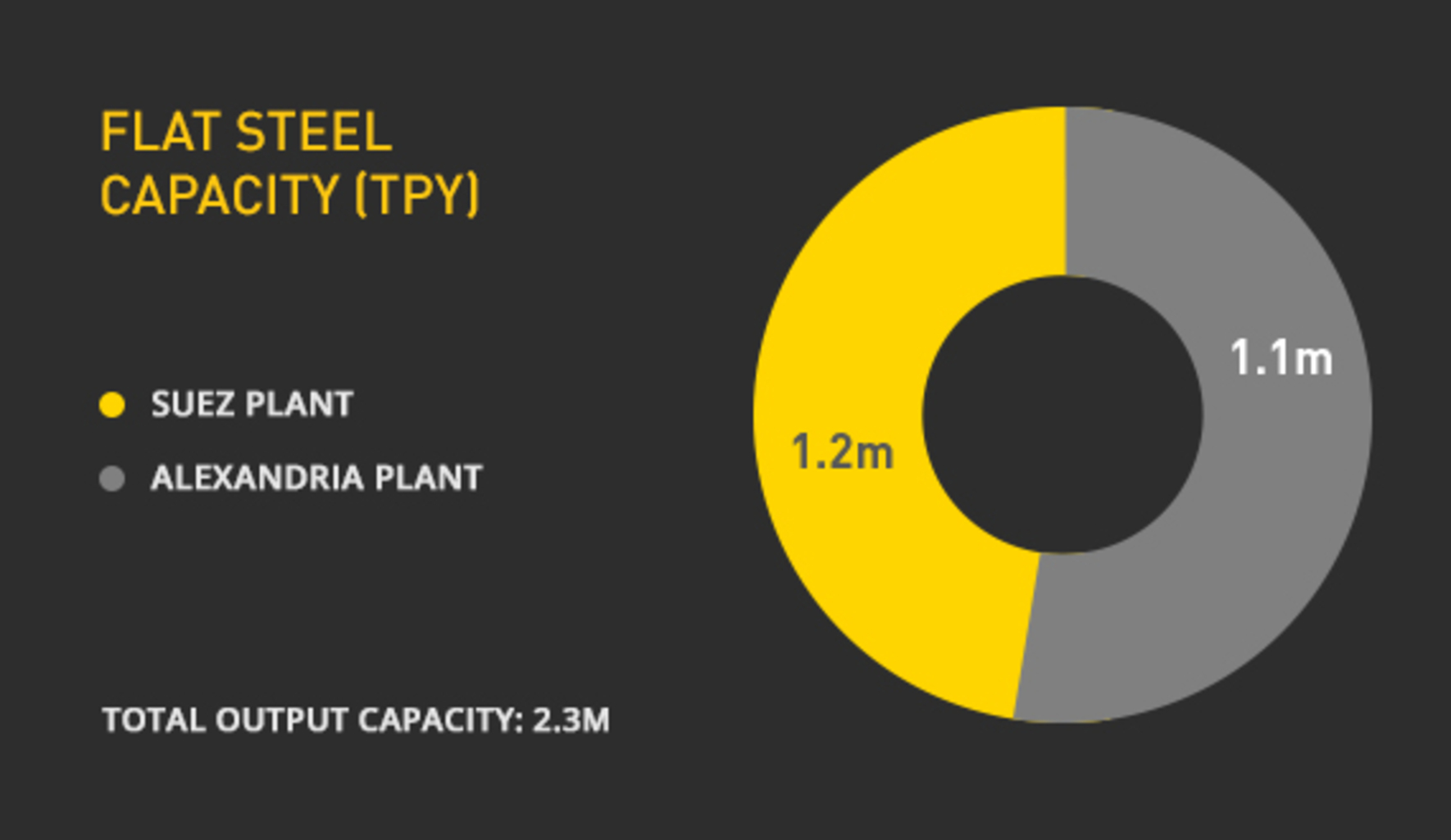 Quality assurance from start to finish…
Raw materials: 80% DRI + high-grade steel scrap
The integrated steelmaking process begins with the conversion of iron ore into high-purity iron in our advanced direct reduction plants (DRP). Significant investment in these plants has made Ezz Steel the second largest producer of DRI in the world (2017), producing 5 million tons per year. This raw material is fed directly into electric arc furnaces in a continuous process.
Our electric arc furnaces use 80% DRI in the steelmaking process, with high-grade steel scrap making up the remainder. This enables us to maintain precise control over the metallurgical properties of our steel for consistently high-quality products.
Highly controlled rolling, handling and monitoring
Careful handling and monitoring maintains steel cleanness throughout the steelmaking process. The addition of alloying elements, gas stirring and heating in the ladle furnace produces the precise chemical composition required for each steel grade, ensuring low levels of inclusions.
Long products rolling
In our long product plants, multi-stand rolling mills produce consistent-quality rebar and wire rod ranging in diameter from 5.5mm to 40mm. Surface quality and dimensional accuracy are maintained through controlled cooling systems and continuous monitoring.
Flat steel rolling
Our rolling processes for hot rolled coil (HRC) use advanced automation controls to deliver consistent dimensional accuracy in width, length, thickness and flatness. A laminar cooling system provides precise control over metallurgical characteristics. Our service centers use leading technology to prepare coil, slit coil or cut-to-length sheets to exact customer specifications.
Continuous quality control
A strict regime of quality inspections along the entire process route, from raw materials to finished product, guarantees the quality of Ezz Steel rebar, wire rod and flat steel products. Only material that meets the required standards at each stage is passed for further processing.