High-strength rebar for structural reinforcement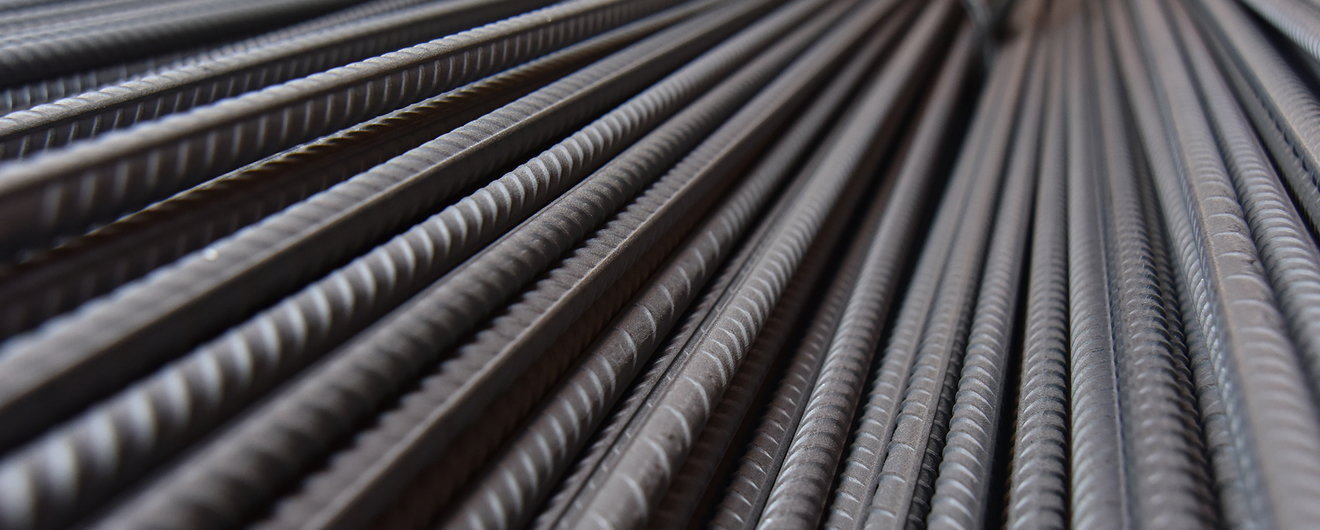 Rebar is an indispensable reinforcement material used in the construction of large-scale masonry and concrete structures, from tunnels and bridges to infrastructure for nuclear projects and industrial plants. It is used to strengthen and stabilize a wide range of structural elements, from foundations to building cores and floors.
Rebar applications

Ezz Steel rebar is used for multiple applications in the construction industry, including:

Concrete reinforcement.
Pre-cast concrete units.
Tunnel form, box form and table form concrete systems.
Traditional construction systems.
Concrete roads, airport runways and highways.
Coverings for steel beams, columns and false ceilings.
Canal linings.
Concrete tunnels and pipes.
Plain and deformed rebar in a range of sizes
Ezz Steel produces both plain and deformed rebar in multiple steel grades to suit a range of different applications. They are available in diameters ranging from 10mm to 40mm and in lengths from 6 meters to 24 meters. Our product range includes low, medium and high-carbon steel grades with exceptional mechanical properties and welding characteristics. Rebar is produced under carefully controlled conditions by hot rolling and subsequent hardening by heat treatment.
Ezz Steel produces rebar at its integrated steelmaking and rolling mills in Alexandria, Suez, Sadat City and 10th of Ramadan City.
| | Diameter | Standard length | Standard weight |
| --- | --- | --- | --- |
| Rebar (long in bundles) | 10 ~ 40mm | 12m | ~ 2t |
| Rebar (in coils) | 6 ~ 16mm | - | ~ 2t |
For more information about the technical specifications, please download the brochure below. As for the quality certificates, they are available in the Certifications page.