Research advances steel productivity and quality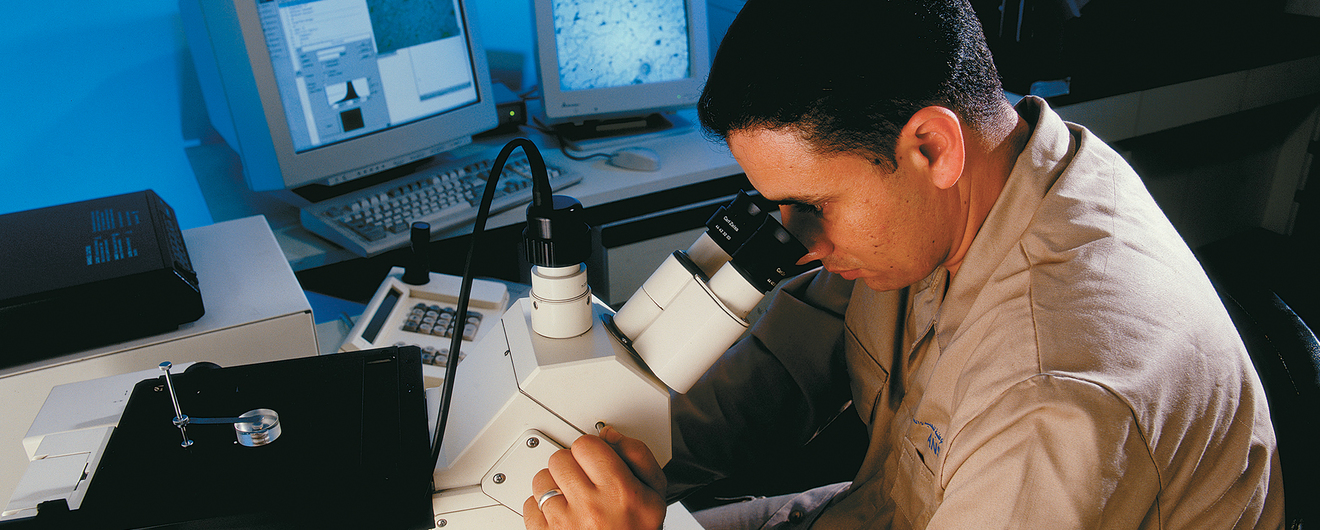 Ezz Steel believes that research and development plays a crucial role in the steel industry, helping to boost productivity through continuous improvements in production processes and the introduction of higher quality and value-added steel products.
The dedicated and experienced steel specialists at Ezz Steel conduct ongoing research and development work in association with academic institutions worldwide. This work helps us to take the lead in devising sustainable solutions to the challenges posed by fluctuating markets, raw material availability, energy consumption targets and environmental issues.
The results of our work have been reported in various scientific and technical papers, published in international journals. Our work covers the following subjects:
Steelmaking
The growth of electric steel production around the world has been driven by lower investment, higher operational flexibility and easy adaptability to market demand.
This growth has been supported by installation upgrades, technology and research to reduce energy consumption, increase productivity and decrease cost. At Ezz Steel, our research has focused on improving steel cleanliness, as one of the premier requirements of high-quality steel, and on testing the effect on processing parameters of alternative raw materials in the Electric Arc Furnace (EAF) charge.
Continuous casting
The thin-slab flexible caster with liquid core reduction is the most flexible solution for producing the widest range of steel grades. Ezz Steel's flexible thin-slab caster (fTSC) is able to cast all the typical steel grades produced in major integrated mills.
To achieve the high-quality thin slabs required for different rolling applications, we have conducted a wide range of research to determine the optimum pinch roll force for soft reduction and to evaluate the effect of submerged entry nozzle design on the casting process and slab quality.
Rolling
Ezz Steel's hot strip mills represent the most productive solution for flat rolled products. They provide the highest level of productivity together with a large product mix and outstanding quality. The range of products that can be produced covers steel grades from structural carbon to HSLA, and high-strength pipe steels, including API grades.
Ezz Steel carried out research to create a model for the TEMPCORE process, which simulates the rolling process and supports the adjustment of rolling parameters to produce microstructures required for different mechanical properties.
Product development
Steel is used in many different applications, with individual steel grades designed specifically to meet the demands of particular applications. API grades are important for petroleum line pipes and are used worldwide. Ezz Steel has succeeded in producing a range of API grades up to X70.
Energy and environment management
As one of the largest energy consumers in the manufacturing sector, the steel industry has a key role to play in national emissions reduction programs. Steel manufacturing involves many energy-intensive processes that consume raw or recycled materials from around the world. Ezz Steel's research activities in this area have focused on energy optimization in the EAF steelmaking process and recycling of slag and dust, helping to minimize environmental pollution and reduce greenhouse gas emissions.