Welded Steel Fabric: providing inner strength for concrete structures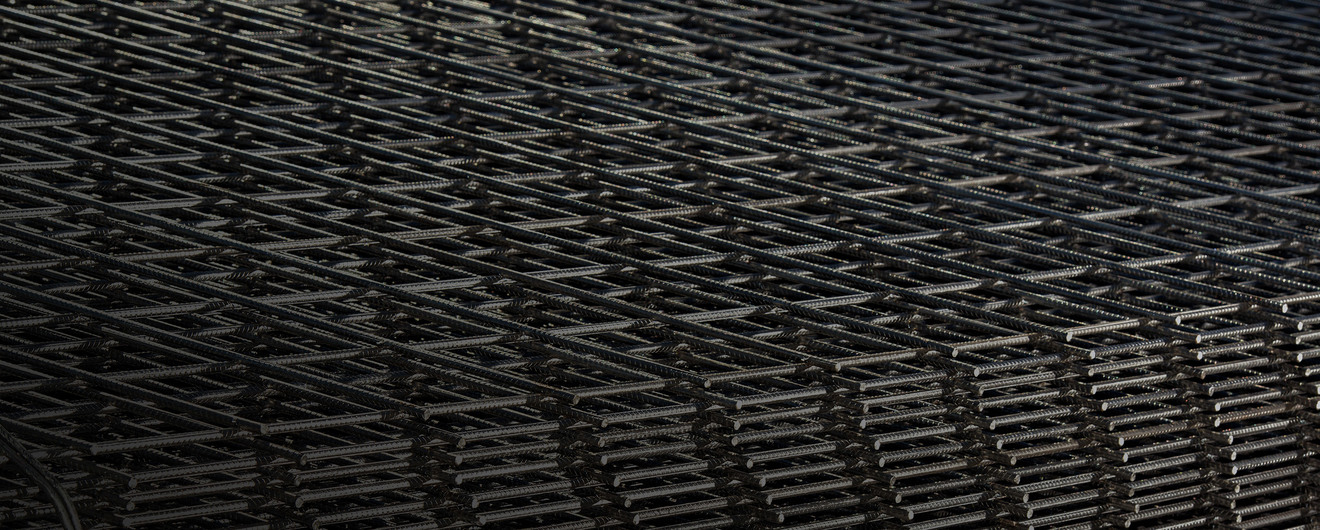 To meet growing demand for welded steel fabric in the construction industry, Ezz Steel has developed a dedicated welded steel fabric production unit at our integrated steel plant in 10th of Ramadan City. Here, we produce welded steel fabric to strict quality standards in a closely controlled process, assuring customers of a high-grade product that performs reliably in the most demanding applications.
Welded steel fabric provides vital reinforcement for a wide range of demanding construction applications.
Precision manufacturing – from plain or deformed wire or bar to high-grade welded steel fabric
Welded steel fabric is an arrangement of longitudinal and transverse wires or bars of the same or different nominal diameter and length, that are arranged substantially at right angles to each other, and to be welded together at all points of intersections by electrical resistance automatic machines.
The welded steel fabric is made from plain or deformed wire or bar, or a combination of plain and deformed wire or bar.
Welded steel fabric sizes
Max dimensions
Length: 12.00m
Width: 2.80m
Pitches
Between longitudinal bars: multiples of 50mm
Between transverse bars: multiples of 50mm
Overhangs
Min. longitudinal: 50mm
Min. transverse: 25mm
Diameters
From 5mm to 12mm, in 0.5mm increments
Save time and money with pre-welded steel fabric
Specifying pre-welded steel fabric for construction applications offers considerable cost, time and labor-saving advantages over the traditional method of manually tying rebar. The benefits include:
Savings of up to 20% on the total quantity of reinforcing steel required.
Reduction in manpower required for tying operations.
Major time savings – welded steel fabric can cover 100m2 of reinforcement in the time it would take to cover just 10m2 using manual tying methods.
Greater accuracy in dimensions and welded points.
Stronger bonds – ribbed bars strengthen the bond (mechanical interlock) between steel bars and concrete by up to 40%.
The use of cold-drawn Gr.500 wire rod results in more uniform cross-sections and diameters.
For more information about the technical specifications, please download the brochure below. As for the quality certificates, they are available in the Certifications page.